About Dan Kirkness, Wedding Videographer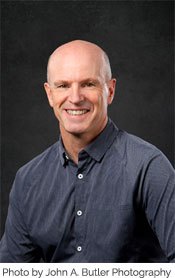 Hello! I'm Dan Kirkness, the wedding videographer, editor and producer behind Video Keepsakes wedding videos, based in the Ottawa Valley.
2017 is my 13th year of doing what I love. Business continues to grow, as does the number of kind reviews of my work. I'd like to think that means I'm continuing to improve my craft. I've always believed that when one stops improving, it's time to find something else to do, and I'd like to continue making wedding videos for many years to come. What a fun job I have – I'm invited to the most important day in a couple's life, and a party every Saturday night!
Over the last dozen years, I've traveled near and far to videotape over 175 weddings. In year one, it was just one standard definition camera and a tripod. Now it's at least 2 and as many as 4 high definition cameras and multiple audio sources, while still staying as discreet and unobtrusive as ever.
I love what I do, because I believe that nothing can capture the whole story and the emotion of a wedding day like a wedding video can. Happy couples have told me that their wedding video was the single most important investment they made when it came to cherishing their day's special memories—and the friends and family who came together to help make the day so special.
But don't take my word for it. I invite you to read some of the kind reviews from couples that I've worked with in the past. While you're at it, browse some sample wedding videos and have a look at the variety of wedding video packages that I offer. There are also lots more video clips on my Facebook page, so please visit me there as well.
Thanks for stopping by my website!
Dan